A while ago, I posted here about art glass by Satava, his jellyfish sculptures in particular. I wanted one really badly.
While on vacation in Northern California last week, I ran into the studio. Meaning, I did not know here the studio was, and was incredibly surprised to find it in the smallish town next to the one my Aunt lives in. My aunt took my Mom and I there, and I just about had a conniption fit when I saw the sign.
We went in, and my lovely, generous Mother bought this for me: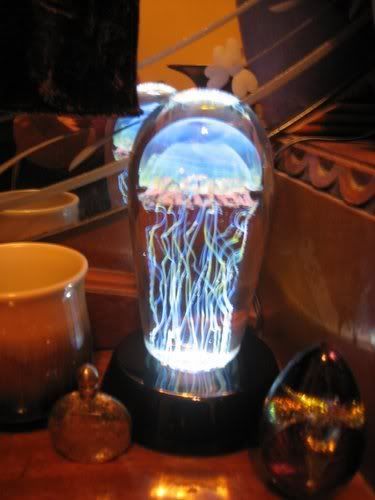 Talk about Christmas miracles!
Anybody here get anything gorgeous, tasty, succulent or sexy for the winter holidays?